WORST CASE SCENARIO
Esta película todavia no existe. Pero ya hay cortos en línea, hecho con la intención de conseguir fondos para firlmarla. La historia no es muy clara. Involucra la rivalidad Holanda/Alemania através del tiempo. Final de copa del mundo, invasión, y por supuesto zombies.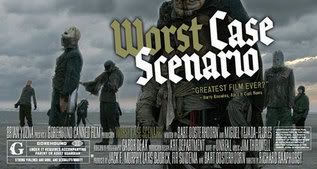 Gorehound Canned Film presents 'WORST CASE SCENARIO'

via Welcome To Twitch. Spreading the News On Strange Little Films From Around the World.
|