Dog Raper
Desde
Cat Killer
que renombre Cat Raper, un luchador vuelto violador que no pensé que pudiera ser superado, pero esta nota se vuela la barda: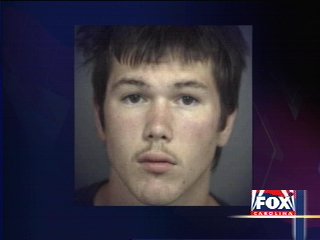 A Campobello teen is accused of raping one neighbor's dog and another neighbor's two little girls. Now the dog has died and charges against the teen have been upgraded.

After receiving word that the dog died possibly because of the rape. Fox Carolina called the Solicitor's office to see if now new charges would be filed against the teen. An hour later Solicitor Trey Gowdy called to say that the charges will be upgraded to the "most serious animal cruelty charges they have on the books."

The dog's owner Sylvia Jones says, "At first when it happened, I couldn't eat or sleep every morning I'm waking up thinking Princess is there but she's not.

Princess's little dog house is empty now. Sylvia Jones says she died of internal bleeding this past Sunday because of the rape. "The vet told me she had a little blood in her urine and that she was bleeding inside."




Sylvia says she and her husband would not have believed Cory Williamson raped Princess exactly two weeks to the day she died had they not seen it with their own eyes.

"When I got here we were laying on the deck looking at him and he had his pants down and he was doing sexual activity with the dog like a man would do to a woman."

The Jones family says Princess wouldn't eat or play anymore after the attack. "She (Princess) couldn't even sit down, her bottom was swollen sore."
Y antes de ser acusado de insensible lo que realmente me preocupa es que la nota se centra al 100 en el hecho de que la victima es un perro. Y hay poco nivel de enojo y demanda de justicia por el hecho de que también hayan sido violadas dos niñas menores de 14 años...
pero como bien dice el buen Ewan McGregor en Shallow Grave:
Now, was there a pet in the house? Yes, a pet. like a dog or budgie or a gerbil. You see, what I need is 'PC Plod rescues Harry the Hamster from House of Horror'. all right...well, that's a pity, you see, no pets, no human angle."
FOX Carolina The Ten O'Clock News Charges Against Teen Upgraded After Dog He Allegedly Raped Dies
via
warrenellis
|